Apply now for the +IMPAC / ESL Internship - Empowering Emerging Safety Leaders
15 June, 2023 | News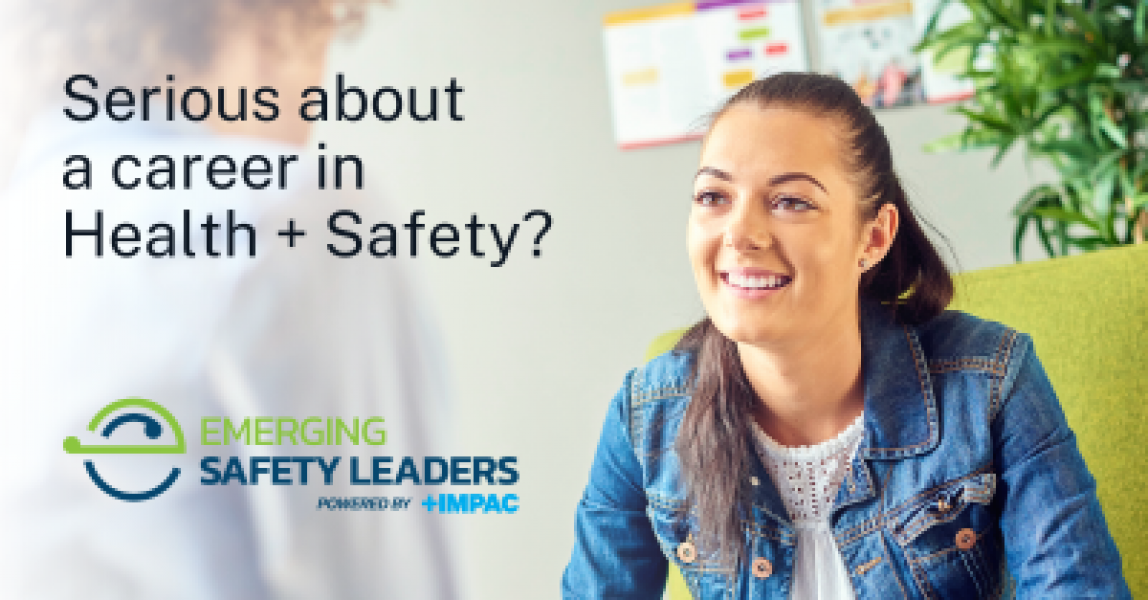 The Emerging Safety Leaders (ESL) network, in partnership with +IMPAC, is excited to announce the opening of applications for the +IMPAC Internship 2023. This unique opportunity offers an emerging safety professional the chance to progress their career within New Zealand's leading Health + Safety solutions provider.

The ESL Network, established through the New Zealand Institute of Safety Management (NZISM), serves as a platform for Health + Safety professionals to engage with and learn from their peers.
+IMPAC shares the ESL's vision to support and nurture up-and-coming H+S practitioners and attract young professionals to the industry.
As ESL Network Partner, +IMPAC is proud to contribute a wealth of practical knowledge and expertise, to offer the +IMPAC Internship and separately, a NEBOSH Scholarship to the value of $13,500, each to an eligible ESL member.

The 2023 Internship offers a full-time, paid position based in one of +IMPAC' s office locations. The successful candidate will gain valuable experience across +IMPAC's wide range of Health + Safety solutions along with training and professional development opportunities.

"We are thrilled to offer the +IMPAC Internship as part of our commitment to fostering talent and growth in the Health + Safety industry," said Gabby Aves, Director at IMPAC. "This internship provides an unparalleled chance for someone who shares our passion for creating safer workplaces, to learn from New Zealand's H+S experts."

The internship is open to individuals committed to a career in H+S, whether starting out or with some experience. Applicants must be New Zealand citizens or residents and available to undertake the internship within six months of the selection date.

For more information about the IMPAC / ESL Internship, or to apply, click here. Applications close 5pm, Friday 7 July.
To find out more about the Emerging Safety Leaders (ESL) Network click here.