PF Olsen Wins Safeguard Award
7 June, 2017 | News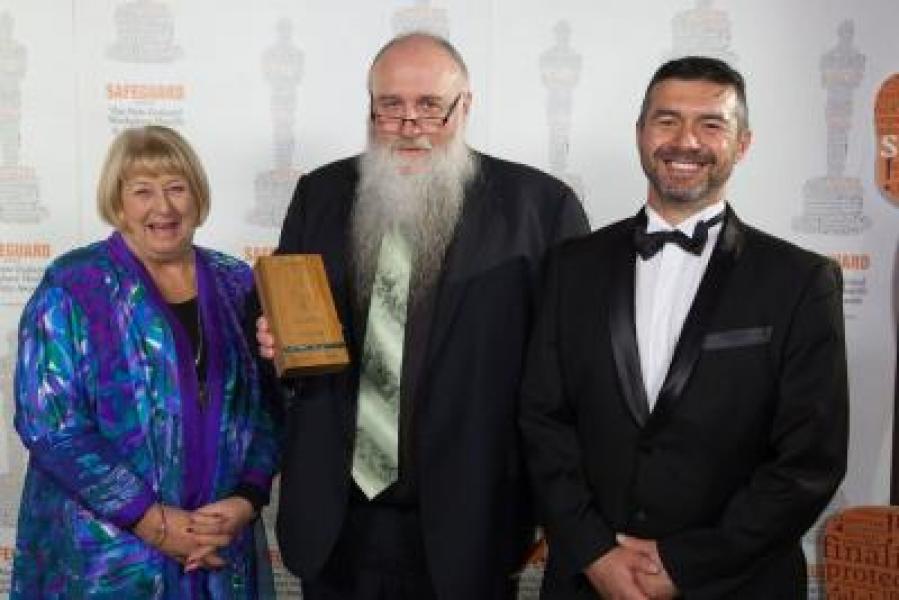 IMPAC is proud to announce that PF Olsen was the winner of the 'IMPAC best collaboration between PCBU's ' Award at the NZ Workplace Health and Safety Awards announced at a gala dinner at SKYCITY Convention Centre in Auckland on 31 May.
Pictured left to right are; Sheryl Dawson (CEO - McFall Fuel) Mike Spiers (Central North Island Manager OTPP Harvesting at PF Olsen) and Jody Lane (General Manager Sales - IMPAC) at the award ceremony.
PF Olsen won this award for an initiative initiated by them after two incidents involving fuel deliveries within forests prompted a review of how forest contractors and their service providers worked together.
Multiple PCBU's from a number of companies (such as McFall Fuel), got together to work out the expectations required of service providers coming onto a forest site.
Extensive training of more than 180 people has been undertaken to explain the new requirements has been carried out, with another 200 to come.