Managing risk is the key to success for skier Ben Barclay
29 August, 2022 |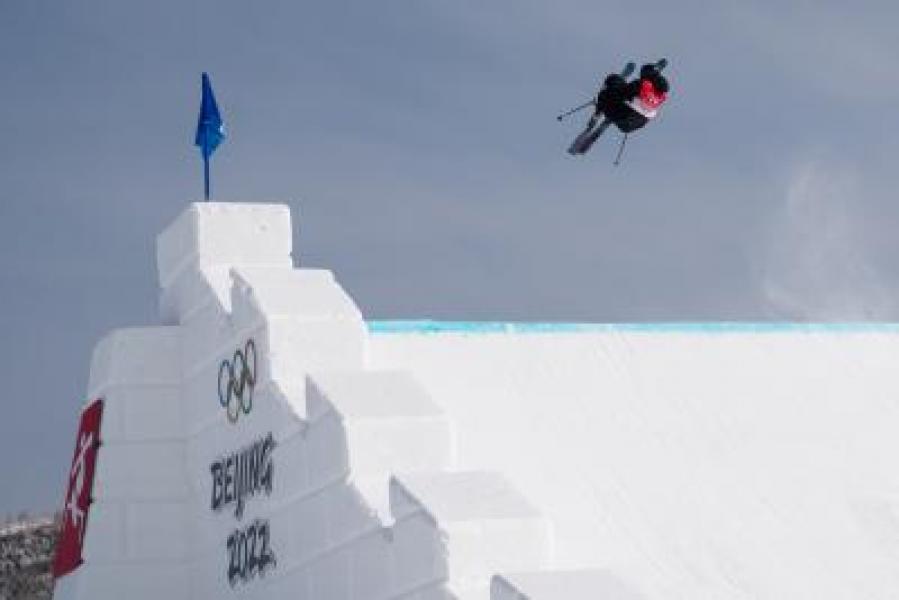 The greater the safety risk, the more important the planning and preparation. Nobody knows that better than New Zealand Olympic freestyle skier Ben Barclay. Success in his chosen sport definitely requires a degree of boldness and the ability to take risks. But behind the scenes, there's hours and hours of careful planning, coaching and training to minimise the variables at play and make every run as safe, precise and predictable as possible.
Wanaka-based Barclay is currently enjoying a bit of downtime after a strong showing at the 2022 Winter Olympics in Beijing and a silver medal at the Slopestyle World Cup. The next big international event on the freestyle skiing calendar is a long way off, so it's time for a mix of back-to-basics foundational training on the slopes and in the gym, plus a bit of exploration and experimentation.
That doesn't happen for free though. Barclay is appreciative of the sponsorship he gets from +IMPAC and others, which allows him to focus full time on his training.
"Skiing's a very expensive sport," he says. "I'm lucky to have sponsors providing gear for me and lift passes and transport and all those things. I wouldn't be able to do it without them."
In particular, his skis take some heavy punishment. Sometimes a pair of freestyle skis will barely last a month. As Barclay says, "Even with all the technology and R&D that goes into skis, at the end of the day, we're smashing metal on metal and stuff breaks pretty easily."
That also shows the importance of the right safety gear and training. Even though he's been skiing since he was 6 years old, Barclay still gets a little scared when he's trying something new. But he knows how to prepare.
"We've developed some strategies and understanding of how the process works, how to reduce the risk and be more confident," he says. It all comes down to understanding what can be controlled and what can't, as well as building a finely tuned sense of spatial awareness so that he knows where his body is and what it's doing at every stage.
"A lot of processes and thought goes into how to reduce the risk. We learn stuff on trampolines, then take it to a big airbag, and develop a whole visualisation process."
In freestyle skiing, there is also a strong sense of collective responsibility. At well-run events the athletes, coaches and event organisers all have input into decisions, such as whether to proceed during bad weather. If competition does go ahead despite suboptimal conditions, all of that training and planning around managing risk comes to the fore.
It is that mindset that makes +IMPAC's sponsorship a great fit. Risk exists in the workplace as much as it does on the ski field and managing it through course design, gear selection, training, awareness, and collective decision making makes all the difference.
Ultimately though, a degree of risk taking is what delivers the rewards in Barclay's world. But when that risk is managed well, when a skier hits that perfect balance, when all the training and preparation allows them to push their limits, there's nothing better.
"It's incredible," says Barclay. "I love it. When it's gorgeous weather, no wind, good temperature and everyone's just really excited…you land a run and you're at the bottom and you're proud and it's a feeling that's indescribable."